AMG Electrical Solutions can service and repair all domestic, commercial and industrial machines.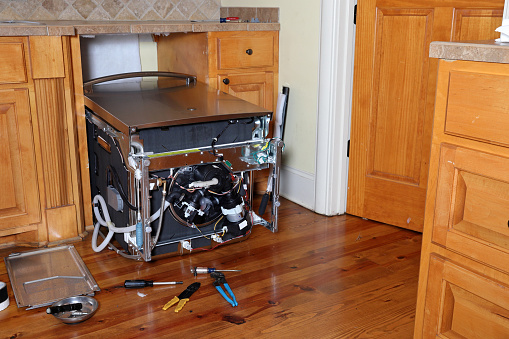 We can also service / repair Commercial Laundromats, Ovens, Cooktops, Commercial Cooking Equipment, Domestic washing machines.
Customer Dropoff or In-Home service
Qualified Electricians experienced in Appliance repair providing service across the South Burnett. Customer drop off or in homes service available depending on customer requirements.
Providing you with honest, affordable advice in relation to the repair of your machine. We also provide service to a number of Warranty Agents for major brands.
AMG Electrical Solutions are here to support you when things go wrong. We understand that your household appliances are essential for daily life, whether that's keeping your clothes clean, your meat and veg cold and be able to cook meals.
Our service is available throughout the South Burnett Area, including Kingaroy, Blackbutt, Yarraman, Nanango and surrounds. No matter where you are we are there to help you.
Our electricians are available to come to you which means that no matter where you are located there is someone not far away ready to give you a helping hand.
We realise that waiting for an electrician can be frustrating so we offer customer dropp-off as well as in-home services. 
We guarantee a speedy job
The last thing you will want is an electrician  to turn up and say that they don't have the spare parts to get your job done. This is never a concern as all of our electrician carry parts so we can fix or your appliance quickly and with minimal disruption to your family life.
Wherever you're located in the local Sth Burnett area, we have your electrical requirements covered. Call AMG Electrical Solutions on 0422 885 905 to book a time for our electricians to meet you at your location and please don't hesitate to ask for a free quote.