Need a dingo to prepare your site before laying cable or wiring? AMG Electrical Solutions is now offering dingo hire as part of our electrical and communications services to customers in Kingaroy and right across the entire South Burnett region.
Investing in our own dingo has enabled us to streamline our service by doing all the digging and trenching in-house which saves us time and our customers money! If you're looking for an electrical and communications solutions provider that can manage both the earthworks and electrical works of your project, you're looking for AMG Electrical Solutions in Kingaroy.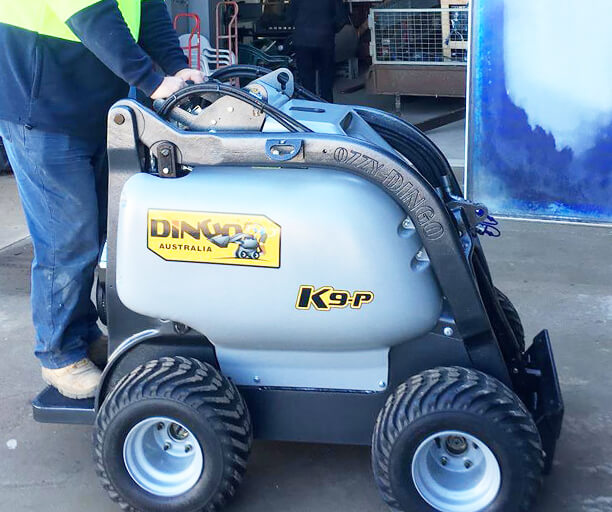 Dingo Hire - trenching, landscaping, removing tree stumps
Dry dingo hire is also available and we offer a range of attachments including 250mm and 400mm augers, cement mixer, trencher and 4-in-1 bucket. Dingos are a great machine for a wide range of projects, especially projects which involve sites with limited access.
Applications for dry dingo hire include trenching, landscaping, digging fence posts and electrical poles, removing tree stumps and many more. We can advise you on the best attachments for your project. Along with dry dingo hire at great rates, AMG Electrical Solutions also offer dry digger hire.
Dingo Hire - Servicing the Entire South Burnett Region
From our location in Kingaroy, AMG is ideally positioned to provide electrical solutions and dingo hire to customers across the entire South Burnett Region:
To speak with a team member about your project or get a quote for dry dingo hire, contact AMG Electrical Solutions on 07 4179 0104.
For over 30 years, Dingos have been built to suit the harsh Australian Land plus withstand the harsh conditions that our Dingo owners put their products through.
We understand better than anyone else what Dingo owners put their machines through. We have seen numerous foreign imitators come and go, but Dingo will always remain at the top